MailBird možete da skinete na ovom linku:
MailBird Email klijent
Nakon instalacije pojaviće vam se prozor kao na slici ispod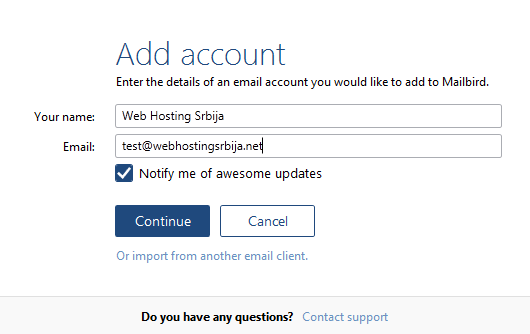 U prvom polju Your name unesete vaše ime ukoliko je lični email ili ime firme ukoliko je email za firmu.
U drugom polju Email unesete vašu email adresu koju ste prethodno kreirali u cPanel-u i kliknite na Continue.
Nakon toga pojaviće vam se novi prozor kao na slici ispod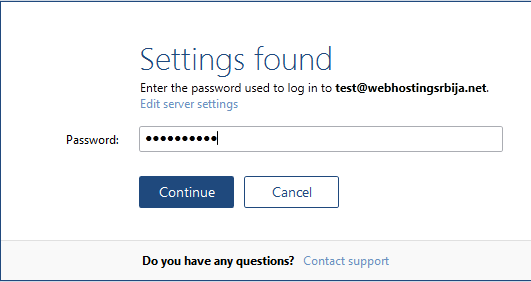 U ovom koraku unesite lozinku koju ste postavili prilikom kreiranja email adrese u cPanelu.
Nakon što unesete kliknite na Continue uspešno ste završili podešavanje.
Ne postoji više ništa što trebate da uradite.
Najčešći problemi su pogrešna lozinka ili neka slovna greška prilikom unosa emaila. Pa smo u slikama ispod postavili kako izgledaju podešavanja za izmenu naloga u slučaju da vam je to potrebno. Uporedite podešavanja i podesite kao na slici.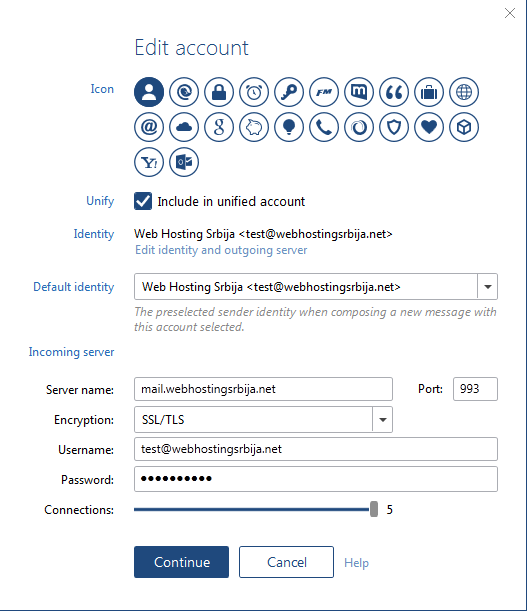 Prozor ispod dobićete tako što kliknete na "Edit identy and outgoing server" gde piše Identity.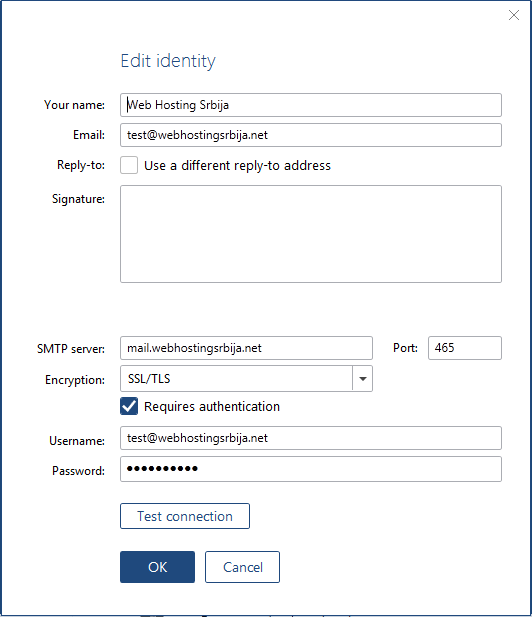 To je sve.